temps!réel is a portable kinetic sculpture platform that manipulates the motion of physical materials in ways that seem impossible. The sculpture is formed from materials such as thin cables or plastic meshes supported by a machine designed to simplify its deployement. The result is a physical material in motion that creates a very sharp blurring of reality.
This piece is only truly experienced when seen in real life.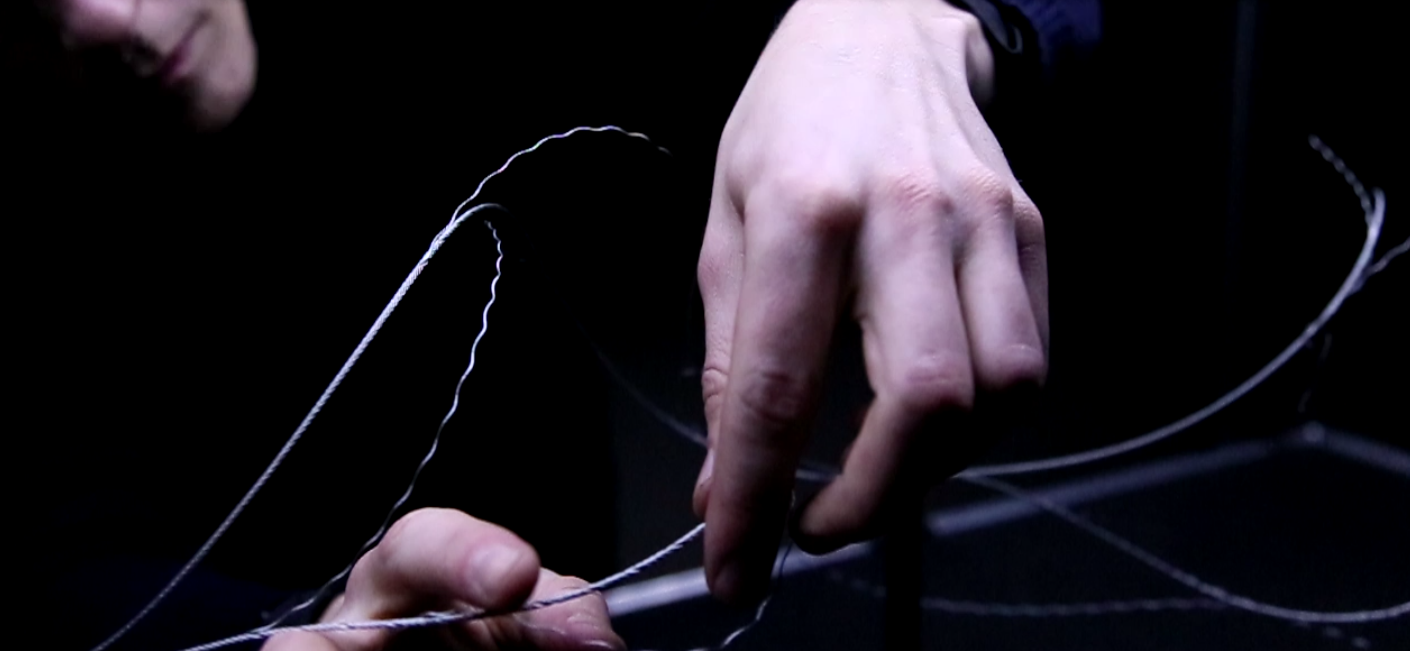 The project started in 2011 for a mechanical sculpture assignement during the first year of my bachelors, the teacher's only complaint is that I had used too much science. mention direct relation to laser project.
After a few prototypes and some internationnal oppotunities I designed the sculptures to be logisticaly self-sustained. These took form of custom built road cases to save time and weight. The units TemporAIR and temps!reel are designed to fit the size and weight restrictions for checked luggage. This way shipping costs are only the oversize luggage fee, easier customs clerance / not relying on shipping company. They also require no special support, just a very dark room and ac power.
Temps!réel, a play on words with real time and unreal time, is a kinetic sculpture series I have been working on since 2011. I found a way to make inanimate materials move in ways that defi reality. Here is a link of a video, but due to the nature of the work, its visceral effect is only truly appreciated when seeing the piece in real life.
It was a good idea and I did it well
This series was very well received at internationnal media arts festival such as:
Festival Elektra
Biennal de Nemo
Mapping Festival
Piksel Festival
Romaeuropa Festival